ARCTIVITIES – Launch of the website
NOVELTIS launches its free decision support system ARCTIVITIES on Arctic ocean!
The Arctic region is one of the zones of the world that will experience the biggest maritime boom in the years to come. Due to global warming (reduction of the freezing period), the increase in fishing and aquaculture activities as well as the multitude of issues related to the opening of maritime routes, the knowledge and the anticipation of risks in the Arctic is essential to guarantee its development.
The Arctic is one of the regions of the world that offers, paradoxically, the most development prospects due to the amplification of the effects of climate change.
The increase in activities and actors in the Arctic will have effects on the environment and marine biodiversity that must be known and anticipated.
Thanks to its solid expertise in the development of maritime services, the use of CMEMS (Copernicus Marine Environment Monitoring Service) products, and the addition of Quiet-Oceans expertise in ambient noise, NOVELTIS has developed a unique free decision support system that helps to:
Assess and monitor the environmental risk of human activities on fisheries resources, aquaculture farms and biodiversity.
Optimize the location of aquaculture activities and those likely to impact the fisheries resource and biodiversity.
Enhance the safety of marine infrastructure and shipping.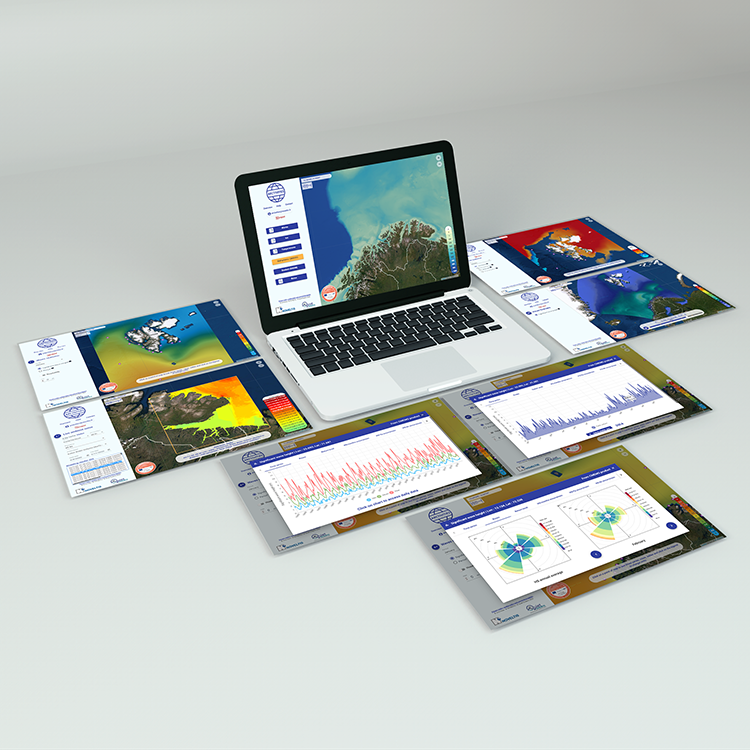 For further information about the ARCTIVITIES application, please contact the ARCTIVITIES Team (Muriel LUX, +33 (0)562 88 11 11, arctivities@noveltis.fr).